Review | Screenshots
Hiryu in Adventure Quiz: Capcom World 2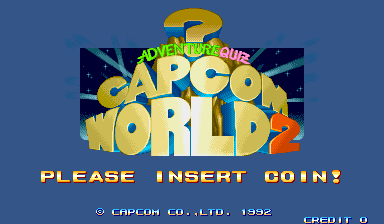 YEAR: 1992
SYSTEM: CPS-1
DEVELOPER: Capcom
PUBLISHER: Capcom
This is a quiz game. You wander around and answer trivia questions about Capcom games and encounter characters from those games.
Can you feel my enthusiasm?
...anyway, Hiryu made an appearance in this game as well. It was never made into a home version, thank God. About the only conceivable use for this game is the cool-looking screencap of Hiryu on the next page.
Review | Screenshots